Olympic Ophthalmics Announces FDA Clearance and Availability of Its Next-Generation iTEAR100 Neurostimulation Device, Expanded Patent Portfolio, and Further Clinical Studies
DIY Commercialization, with Olympic Ophthalmics' Michael Gertner, MD.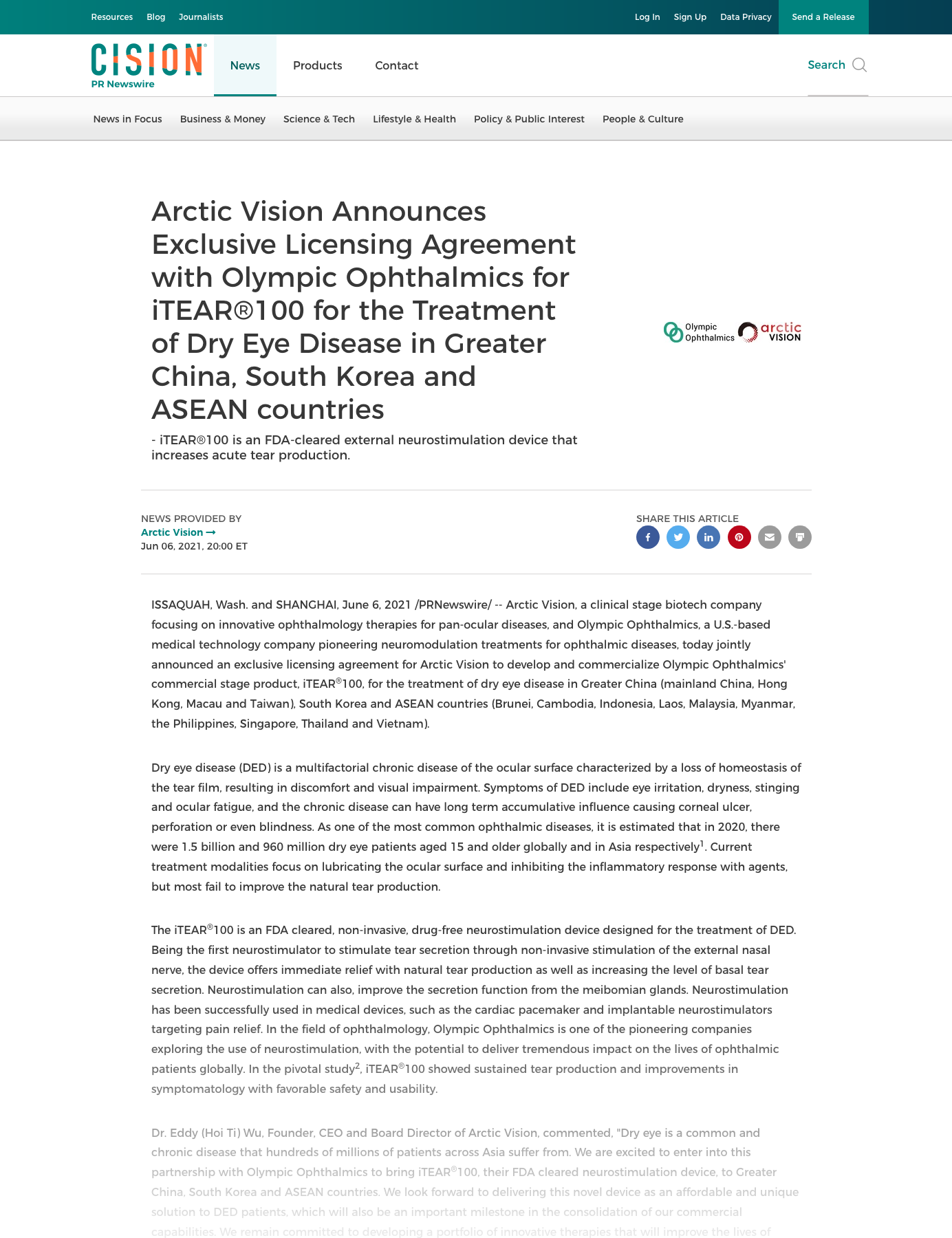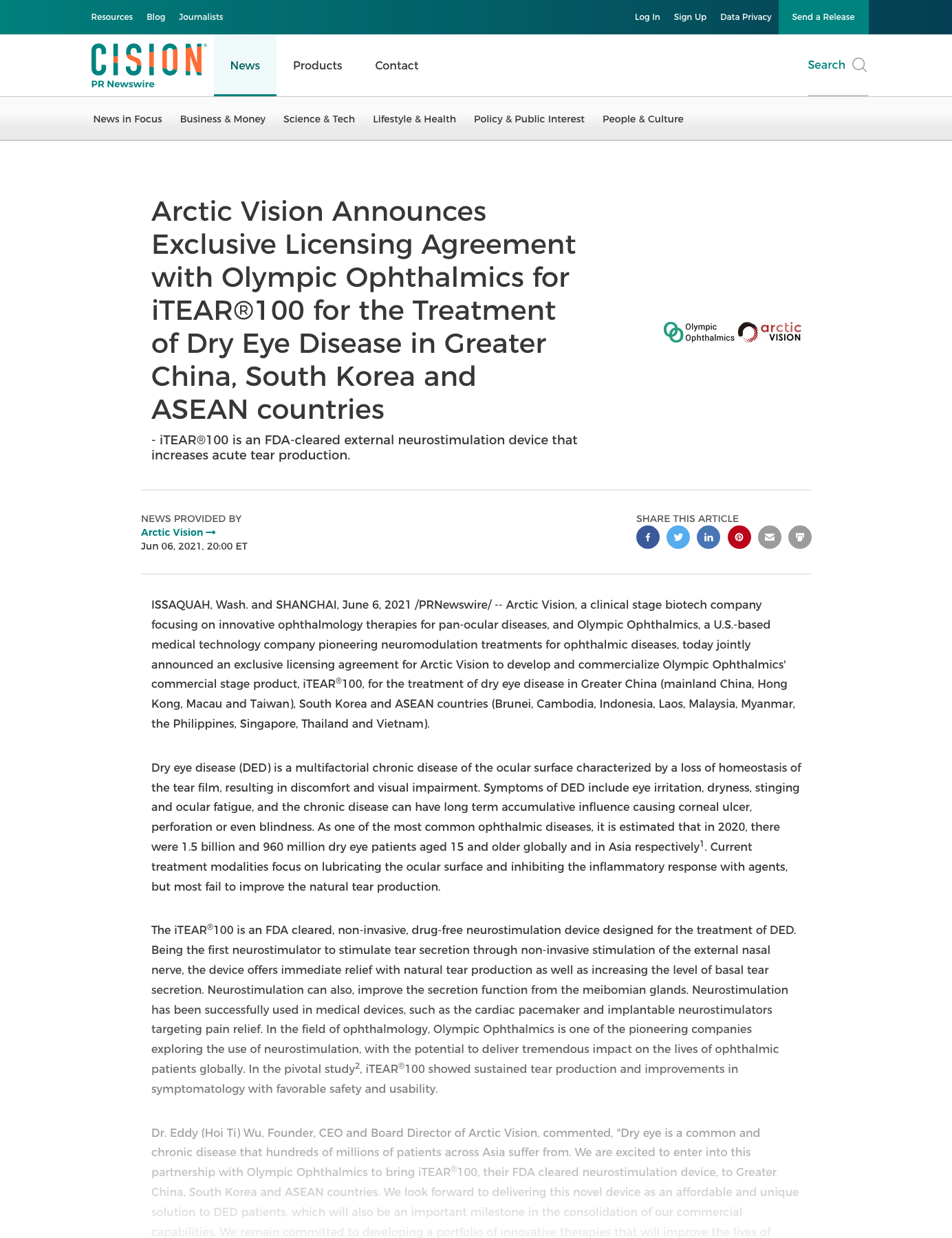 Arctic Vision Announces Exclusive Licensing Agreement with Olympic Ophthalmics for iTEAR®100 for the Treatment of Dry Eye Disease in Greater China, South Korea and ASEAN Countries.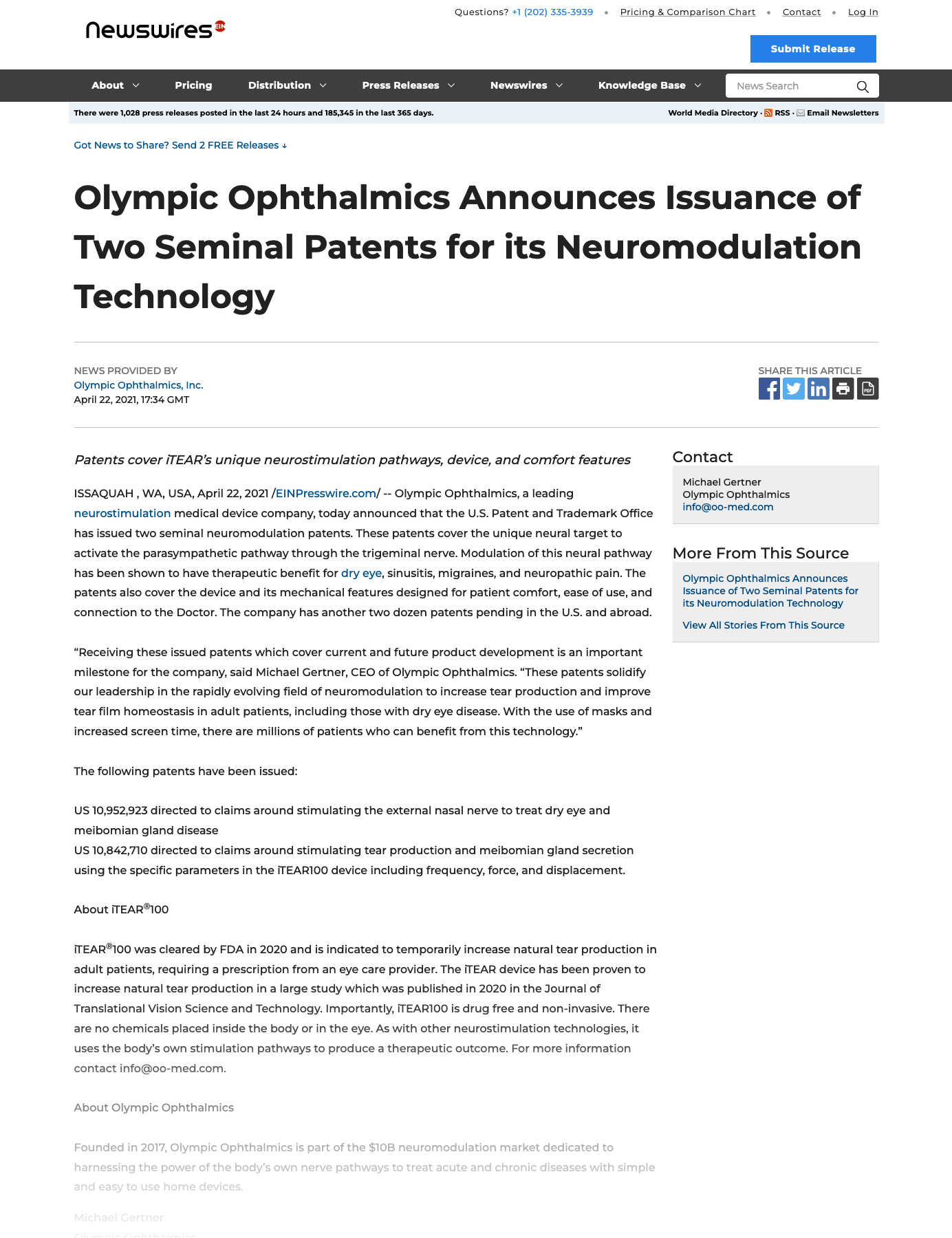 Olympic Ophthalmics Announces Issuance of Two Seminal Patents for its Neuromodulation Technology.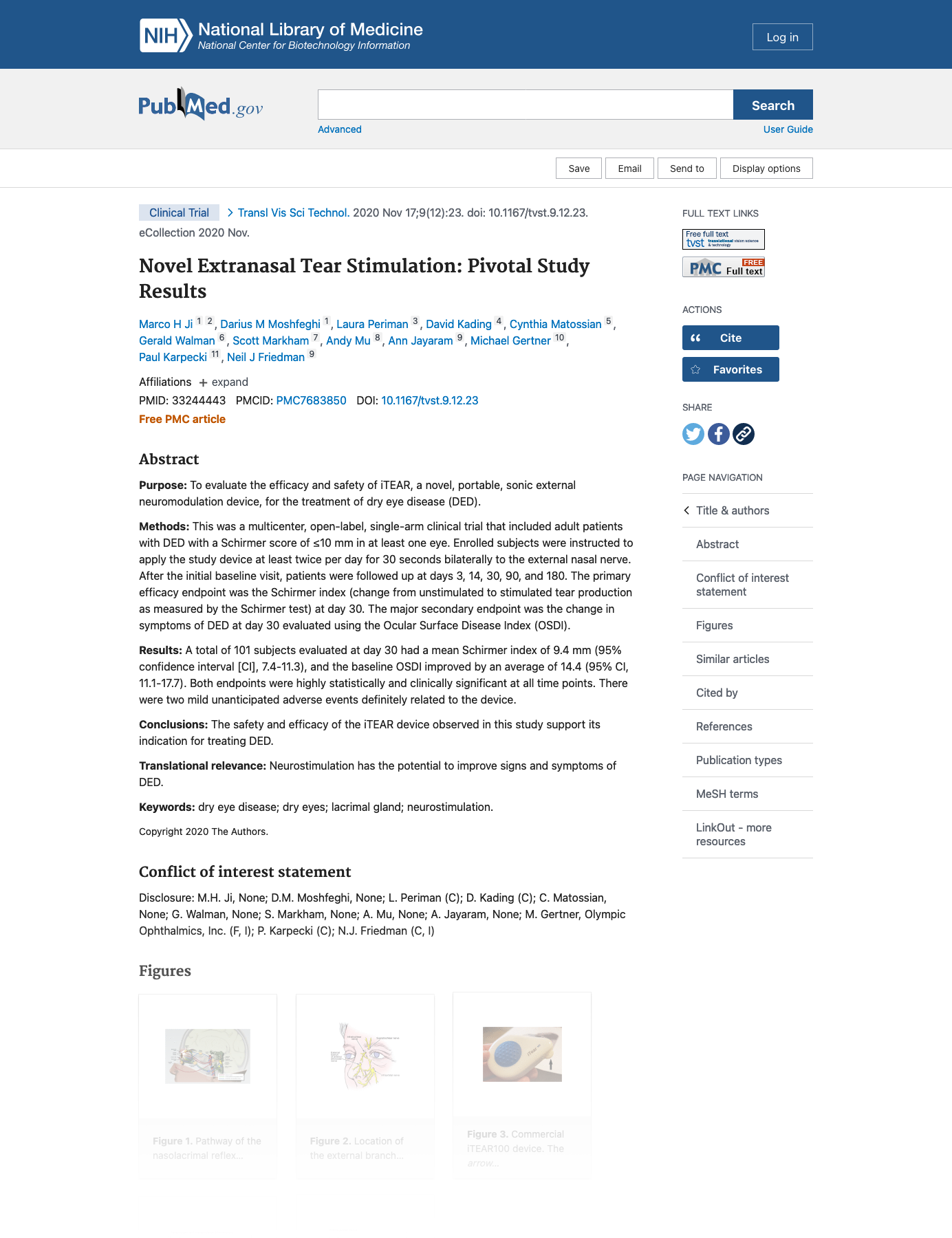 Clinical Results: Safety and Efficacy of iTEAR®100.
FDA Approval of iTEAR®100: An electromechanical nerve stimulator that is used externally on the nose and increases tear production.
Olympic Ophthalmics Receives FDA Clearance for iTEAR®100 Neurostimulator.
Learn how neurostimulation is becoming a viable treatment option for patients who have exhausted their options.
Dry Eye Therapy: Getting Nosy
Understand the science behind nasal stimulation.